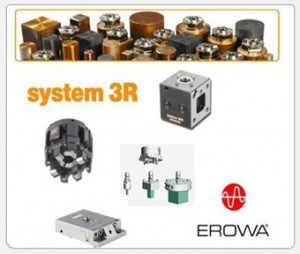 Every production plant uses clamping elements, jigs, fixtures, and reference pallet systems. Automated production is clearly a solution when efficiency is the goal.  Graphel Carbon Products has partnered with companies such as System 3R and Erowa to provide solutions that maximize run time by reducing setup time.
Project Design Capabilities & Expertise
Our team has expertise in several key areas and can recommend tools for customers with complex requirements. By utilizing these tools, we can help customers improve their manufacturing and cost efficiency.
Mounting options include:

Machining Jig & Fixtures
Pallets
Holders
Vises

Electrode Holders
Chucks
Macro Chucks
Jr Macro Chucks
Coins