Environmental Health & Safety Engineer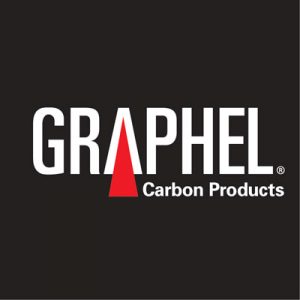 Precision Graphite Solutions
Graphel Carbon Products is a global leader in Precision Graphite Solutions for the Aerospace, Power Generation, Medical and Tool & Die industries. We have been the leader in Graphite Machining Innovation and Technology since 1965. We are currently seeking an Environmental Health and Safety Engineer.

Environmental Health & Safety Engineer

Key Responsibilities:
• Prepare, create, update and maintain the EHS manual and EHS Policies.
• Provide guidance, leadership, and training on EHS issues.
• Conduct and/or coordinate regulatory required training as necessary.
• Maintain the facility emergency contingency plan.
• Coordinate waste management programs, including any required training, and ensure compliance with applicable EPA regulations.
• Maintain and update EHS Metrics.
• Conduct periodic inspections of the workplace for safety issues and concerns.
• Review all new equipment and processes for regulatory compliance.
• Reviews Capital Projects from the EHS point of view.


Qualifications / Experience / Skills
• Four-year college degree in Industrial/ Occupational Safety & Health or Environmental Engineering or Associates degree (5yrs previous EHS experience may be substituted for 4yr degree)
• 5 years of EHS related experience preferably in a Manufacturing environment.
• Good interpersonal and communications skills with the ability to influence at all levels of the organization.
• Ability in development policies and procedures.
• Strong organizational skills.
• Strong and effective verbal and written communication skills; ability to interact with all levels of the organization.
• Effective team player and partner, and demonstration of an immediate sense of urgency, as well as flexibility.

Graphel Carbon Products offers full time employees a competitive pay structure along with a comprehensive benefits package including:
• Medical Insurance
• Dental Insurance
• Life Insurance
• Short Term Disability
• Long Term Disability
• 401(k) with a company Match
• 10 Paid Holidays per Year
• PTO
• Tuition Reimbursement
• Continued Education Opportunities


Graphel Corporation believes diversity makes us a stronger organization. We are an equal opportunity employer and all qualified applicants will receive consideration for employment without regard to race, creed, color, religion, gender, sex, national origin, age, marital or family status, sexual orientation, genetics, disability, military or veteran status or any other legally protected condition or characteristic.