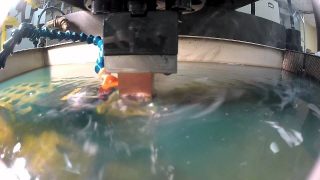 Choosing Dielectric Fluid for Sinker EDM Applications
April 2018
Choosing the correct dielectric fluid for your EDM application is not always as straightforward as it might seem. Many criteria need to be taken into account. Some are obvious, such as degree of metal removal and electrode wear, while others are much more subtle.
Dielectric fluid is a material whose main purpose is to prevent or rapidly quench electric discharges. Dielectric liquids are used as electrical insulators in high voltage applications to provide electrical insulation, suppress corona and arcing, and to serve as a coolant.
A good liquid dielectric should have high dielectric strength, high thermal stability and chemical inertness against...
Read more